Physical Activities September/October 2019
Monday Morning Movements
Take on the Teachers – 27/9/19
Training for upcoming athletic events
Wacky Wednesdays resume once more until Halloween mid-term
Physical Activities May/June
Basketball Tournament
On Monday 17th June Mrs. Ryan brought 2 teams from 5th & 6th class to a Basketball tournament in Littleton.
Tournament Tuesdays – Soccer
Tuesday 28th May saw the start of our in school soccer tournament with 1st -6th class pupils taking part. It kicked off with Team A and D, and ended with an exciting penalty shoot out, where team A had the luck on the day. They progress to the final, where they will meet the winners of Team B v C, who play on Thursday 30th May.
Tournament Tuesdays – Camógie
Physical Activities March/April
Well done to 1st class who successfully completed their block of swimming lessons before the Easter holidays, and received a certificate for all their hard work!
Easter Races with Junior Infants
Camogie Blitzes
Our last day out was our second u11 team who went to Cashel on Wednesday 10th April. That day we played Ayle and won, drew with Boherlahan and finally in our third match we lost to Donaskeigh. Alas neither u11 team advance this year.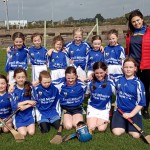 We entered two u11 teams in the Cumann na mBunscol competition this year. Our first outing was to Moyle Rovers on Monday 8th April where we faced Fethard in our first match and we won easily enough. Following this we met Powerstown again winning without too much difficulty. Our final game was against Ardfinnan. Feeling confident and thinking another County semi-final was within our grasp we were taken on the hop and conceded a few early scores. At half time we managed to regroup and put up a great fight and narrowed the gap, however, it wasn't enough and Ardfinnan were the victors on the day and proceed to the County semi-final.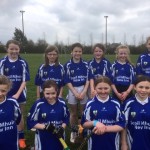 Our u13 team went to Clerihan on 1st April for a blitz. We played 3 matches and won all games with relative ease. This sees us securing a place in a County semi-final. We are due to meet Borrisoleigh in Ballycahill on Wednesday 8th May. We wish the girls the best of luck in their upcoming game.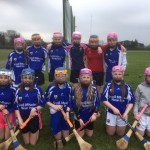 Seachtain na Gaeilge
As usual, the end of Seachtain na Gaeilge saw everybody from juniors to 6th class take part in our annual céilí in the hall.Great fun was had in the junior rooms learning "The Siege of Ennis" while the 2 senior rooms learned to dance to "Courtin in the kitchen". Some budding rinceóirí are definitely to be found amongst us!
Physical Activities January/February 2019
Fundamental Movement Skills with Brian White and Mrs. Harrington's Room
10 @10 – Mrs. Harrington's Room
THE GLEN RESOURCE CENTRE, CORK
The 5th and 6th class girls had a wonderful day of activities and fun in the Glen Resource and Sports Centre, County Cork on 19th February. Promoting and enhancing our Active School, the group took part in the Gladiator High-Ropes Climbing Challenge, Snow Tubing, Archery and Dodgeball games. The class was accompanied by Mrs Ryan and Ms Hayes and a great day was had by all. Keep Fit, Stay Active!
sporting activities January-2019
Physical Activities September/October 2018
sporting-activities-october-2018
Great fun was had in the infant classrooms on Thursday 25th October where the witches, zombies, ghouls and ghosts competed in their annual broomstick races!
Athletics – 24/10/18
On Wednesday 24th October girls from 3rd to 6th class travelled to Marlfield Clonmel to participate in the Primary School Cross Country Athletic event. Congrats to Anna O' Donoghue who won an individual silver medal for 5th & 6th class and Grace O' Dwyer who won an individual bronze medal for 3rd & 4th. Overall 5th & 6th class won team gold medals while the 3rd & 4th class won silver. Well done everyone, what a great achievement!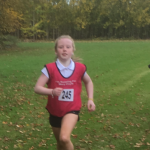 Take on the Teachers
On Friday 28th of September, great fun was had by the staff and children after sos, where the lucky chosen few took on the challenge of "Take on the Teachers" in a bid to see which team could kick the most points over the crossbar. 2 from each class from 1st – 6th were randomly chosen and everyone had 2-3 attempts at scoring.
Needless to say, the children won comfortably as it has been many a year since some staff members kicked a ball! We wont name names!!
Cross Country Championships – Wednesday 26th September 2018
Pupils from 3rd to 6th class took part in a Cross Country event in Thurles on Wednesday 26th September 2018. Well done to Anna O' Donoghue & Cara Hennessy who won individual medals and well done to everyone who participated. Congratulations to our 5th & 6th class team who won silver medals in the "Large School" category. Medals for all 5th & 6th class team members to follow shortly.
sporting-activities-september-2018
Physical Activities May/June
W.O.W. – Junior Infants walk to local Post Office to post their letters!
W.O.W. – Senior Infants walk to local graveyard
On Wed 23rd May Senior Infants took advantage of the lovely weather and went for a walk around the local graveyard to examine the old bell, take some rubbings of old headstones and say a prayer for all those who have passed away.
Well done to the winning Team C who met Team B in the football final Thursday 24th May 2018 in our Tournament Thursday competition. Great skill was on display from both teams.
W.O.W. – 1st class walk to Lena Rice graveyard
Rounders with 4th, 5th & 6th
Basketball Tournament 18/5/18
On Friday 18th May, girls from 4th/5th & 6th travelled to Moyle Rovers Sports Hall to take part in a full day Basketball Blitz.
The girls had a great day showing off their skills and ball control and comfortably won all their 3 matches, bringing home gold medals to add to their collection. This is the first basketball tournament they have participated in, and will hopefully not be the last! Thanks to coach Liam Fennell and parent mentor Andy Hennessy.
Athletics Competition, Clonmel – 16/5/18
Well done to all the girls who took part today in the relay race, sprints , long distance and ball throwing competition in Clonmel. A great achievement bringing back so many medals and it was an honour to us all that the girls were running in memory of our great friend and mentor in Athletics, "Mary Doyle". Gone but not forgotten.
Team A – Winning team of school camógie blitz final – 10/5/18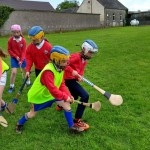 Throw in for school Camógie blitz final 10/5/18
Physical Activities March/April
Drop Everything And Dance! – Mrs. Ryan's Room
u 11, A-1, Camógie Blitz Winners, 27/4/18.
Again, another great big congratulations to the girls who partook in the camógie blitz on Friday 27th April 2018 against Ayle, Powerstown and Donaskeigh. They fought off stiff competition to secure themselves a place in the County Final which will be played in Semple Stadium in June. Many thanks to coach Brian White and teachers Mrs. Ryan And Ms. Bailey. Best of luck to them all!
u 11 Camógie Blitz Winners with supporters 26/4/18. Thanks to Parents who came to support on the day.
u 11 Camógie Blitz Winners in action – 26/4/18 – They will go on to play County Final in Semple Stadium
Senior Infants – D.E.A.D – Drop Everything and Dance
1st Class – Soccer/BOMB
2nd & 3rd class – Wacky Races
Senior Girls at Basketball
Junior & Senior Infants: Co-operative games/hoola hoops
Easter Egg Hunt with Junior Infants – 23/3/18
Easter Egg Hunt with Senior Infants – 23/3/18
Challenge the teachers -23/3/18 – Basketball Penalty Shootout
Ceilí – 22/3/18
Junior Infants -  Siege of Ennis
Senior Infants -Siege of Ennis
1st class – Siege of Ennis
2nd, 3rd & 4th – Rince na Tine
4th, 5th & 6th – Rince na Tine
2nd, 3rd & 4th Class with their certificates from Clonmel Swimming Pool after completing 9 weeks of lessons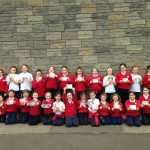 Visit by 5th & 6th class to Air-tastic, Cork on 8/3/18
Physical Activities January/February 2018
Movement in the líne
A big thank you to the leaders of the Active School committee who have been working so hard to motivate the children and get them moving every breaktime to get fit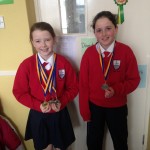 Ciara & Kate who won 4 medals between them for                                                                                                                                                                                           Draughts and Basketball at the Community Games on 24th February 2018
10 @ 10 with Ms. Bailey's classroom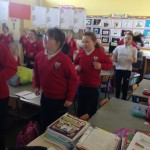 10 @ 10 with Senior Infants – Feb 18
Run Around Europe – The Grand Tally
Run Around Europe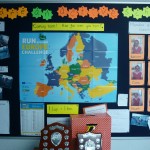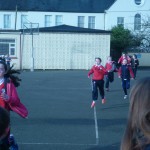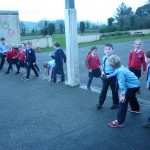 Physical Activity December/Christmas 2017
Christmas Disco 2017 – Senior Infants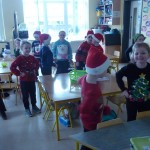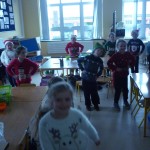 12 days of fitness – Senior Infants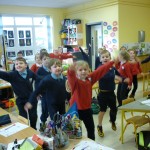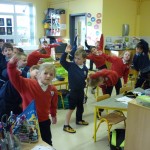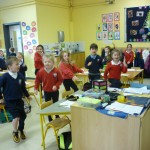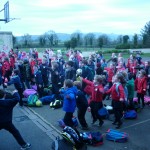 Morning Madness ongoing since September 2017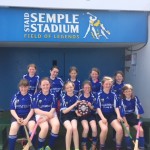 U 11 A-1 Camógie County Final Winners – June 2017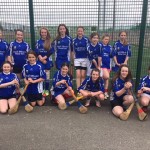 U 13 Camógie Blitz – April 2017
Why should we exercise?/exercise tips by Caoimhe, 6th class
Why should we exercise?
Our stamina is increased.
We sleep better.
It makes us feel fit and healthy.
It sharpens our thinking.
It gives us more energy.
Our muscles and bones get stronger.
It helps us to relax.
It relieves stress in our lives.
Exercise tips
Don't put it off.
Keep it fun.
Set goals but be realistic.
Try to be active 1 hour every day.
Break your 1 hour into smaller chunks.
Exercise with your family and friends.
Stay hydrated.
Eat healthy
During the last Term of 2016/17 children from 4th to 6th class participated in weekly lunch time coaching of spikeball with class teacher, Mrs. O' Dwyer.
On Friday 26th October Junior & Senior Infants took part in Halloween broomstick races and a Zombie walk.
sporting-activities-april - 2018
sporting-activities-march-2018
sporting-activtites-february-2018
sporting-activities-january-2018
sporting-activities-december-2017
sporting-activities-november-2017
sporting-activities-october-2017
physical activities September 2017
physical activity sporting activities March 2017
physical activity sporting activities february 2017
Physical activity Sporting Activities January 2017
Physical activity Sporting Activities December 2016
Physical Activity Sporting Activities November 2016
Jersey Jog 2016
Parents, pupils and children participated in a jersey jog on October 2nd. This was to raise funds for our new extension. The Jersey Jog took place around the village where you could run, walk or crawl to the finish line!! It was a great success with much money raised and a really enjoyable day out for everyone.
Physical Activity Games Survey
Tag Rugby
Tag rugby lessons began with Miss. Bailey in September 2016 and continued for two months. Children from 2nd – 6th took part and really enjoyed learning a new sport. Miss. Bailey was impressed with how quickly the children picked up the rules and skills of the game. Here are some photos of the children competing in a very competitive game.
Physical Activity – Busy Breaks Rota
Physical Activity Sporting Activities October